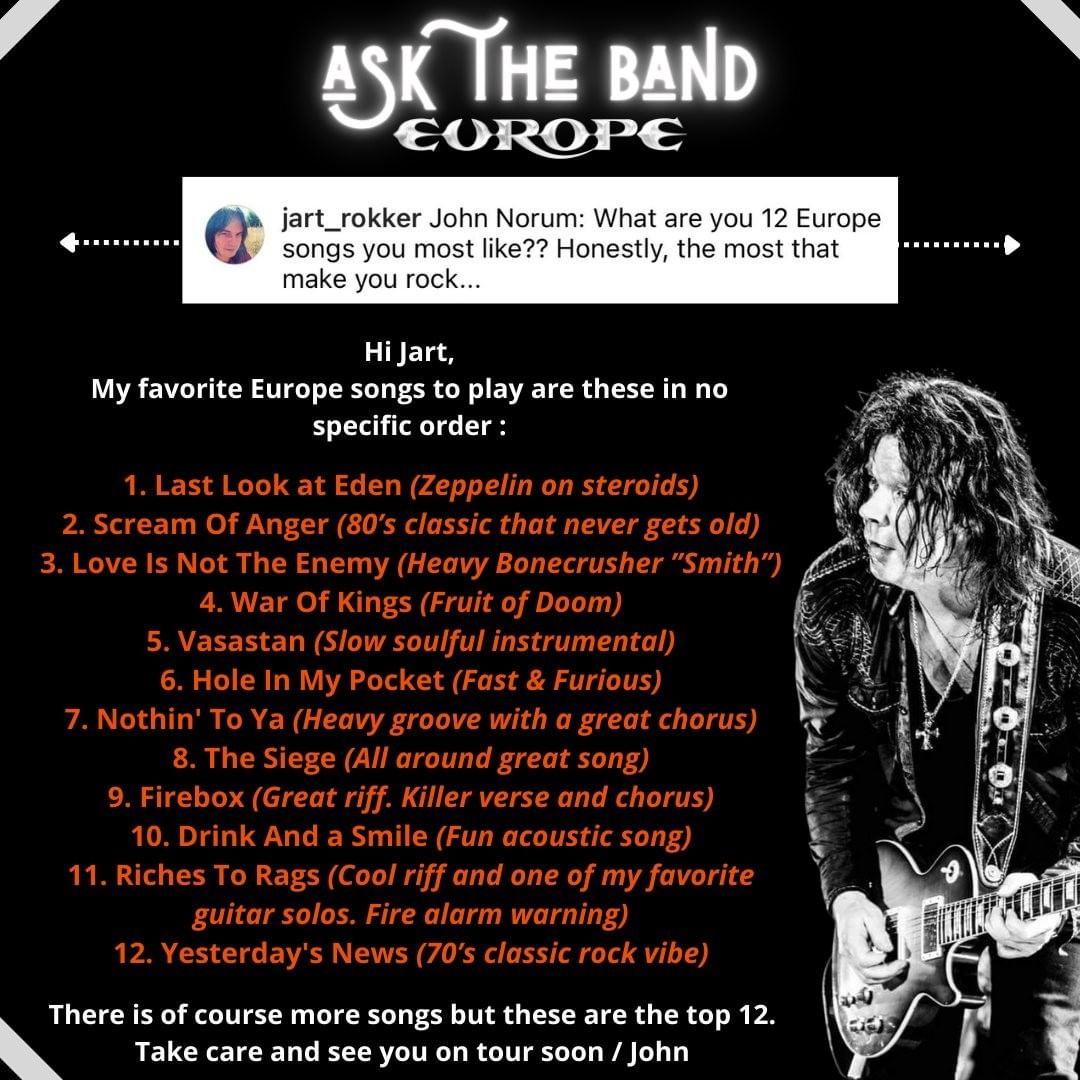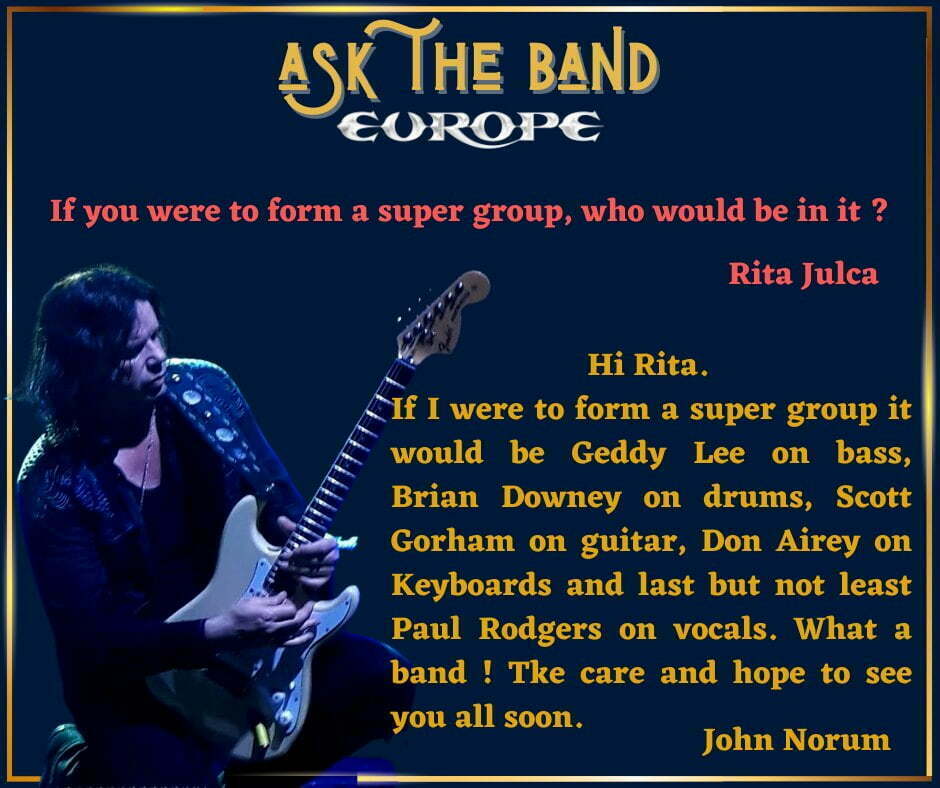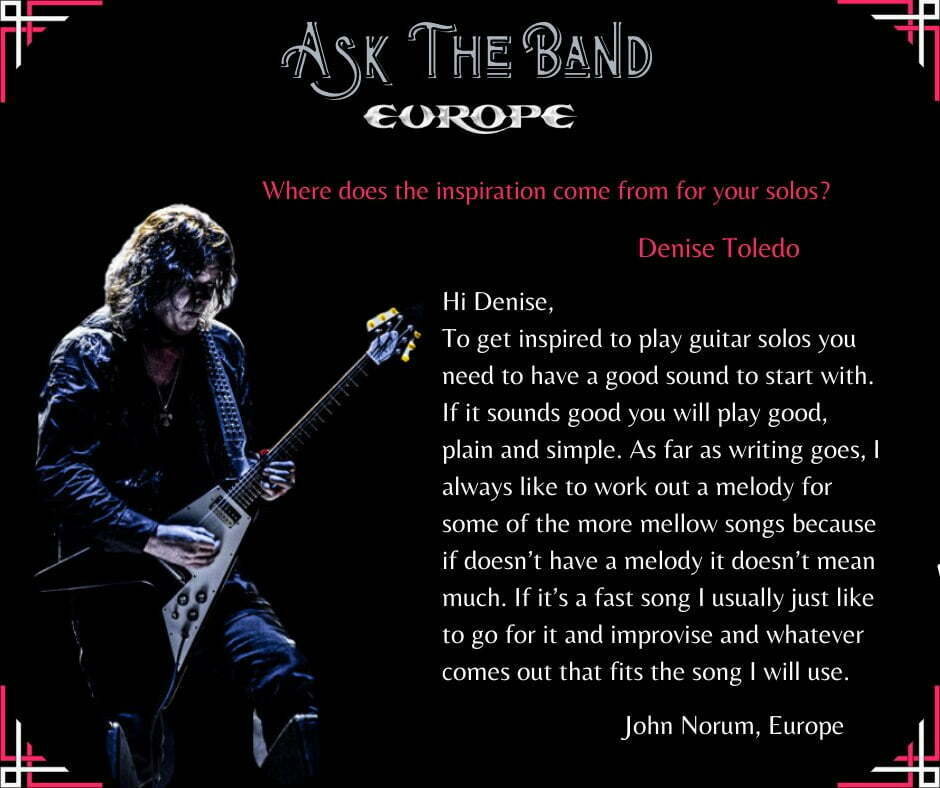 November 23, 2021
After a very short break, EUROPE is back with the "FRIDAY NIGHTS WITH EUROPE THE BAND" section that we ran for the last year or so.
This time we are going to do something a bit different, which will be as follows:
every Monday on both the official Europe Facebook and Instagram pages a post is published inviting you all to ASK THE BAND A QUESTION. This can be anything (as long as it's kept clean!) you have ever wanted to know, or wanted to ask but have never had the chance or opportunity. This is called "FRIDAY NIGHTS WITH EUROPE – ASK THE BAND".
From Monday posting time until MIDNIGHT Wednesday UK time (4 PM PST, 7 PM EST, 1 AM Thursday CET) please post your questions in the comments section and then we will select ONE to be answered on video by a member of the band that will be posted on the Friday at 7 PM UK and 8 PM CET.
Here are the Rules:
1. The final decision on what question will be answered will remain with band and management.
2. After Midnight UK time on the Wednesday of any one week no further questions will be considered.
3. If your question is not answered one week you can always repost the following week as long as it's in the following weeks Monday posts comments section. You can do this for as many weeks as you wish.
4. We will be doing two videos per week posted on the Friday – one on Facebook and one on Instagram – so if you want to post a question (can be different questions) on each platform, then please be our guest.
5. The member of the band that will answer each question will be chosen each week at random – no specific order. So you have a better chance of your question being answered if it's targeted at not one specific member but the whole band.
That's about it – let's have some fun with this! Thanks again for your support and stay safe and well always.