LIVE LOOK AT EDEN: EUROPE LIVE LOOK AT EDEN (photo book) + DVD live + CD live (MINI, LARGE and LIMITED/SIGNED edition)
Released August 5, 2011
Special presentation comprising a 140-page coffee-table book with pictures following Europe on their "Last Look at Eden" tour as captured through the lens of legendary rock photographer Denis O'Regan.
The book was offered in 2 sizes: a large "Earbook" and a "Earbook mini".
The large format book included a live DVD shot at the iTunes Festival at London's Roundhouse in 2010, and 2 CDs: the "Last Look at Eden" studio album, and "Live Look at Eden" a live CD recorded on tour in Warsaw, London, Knebworth and Stockholm.
The mini book inclued a mini photobook, the live audio CD and DVD only.
First 500 copies have been personally signed by all the band members.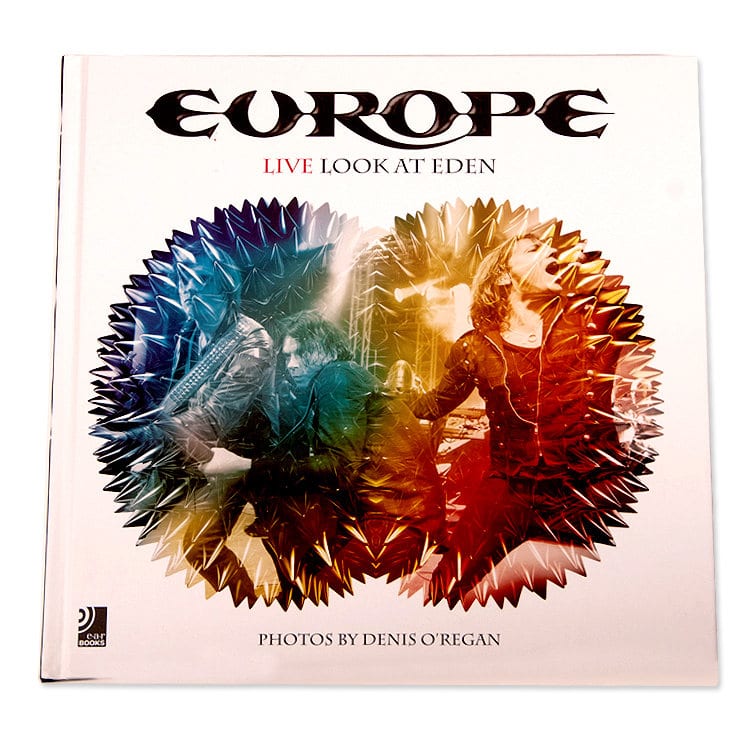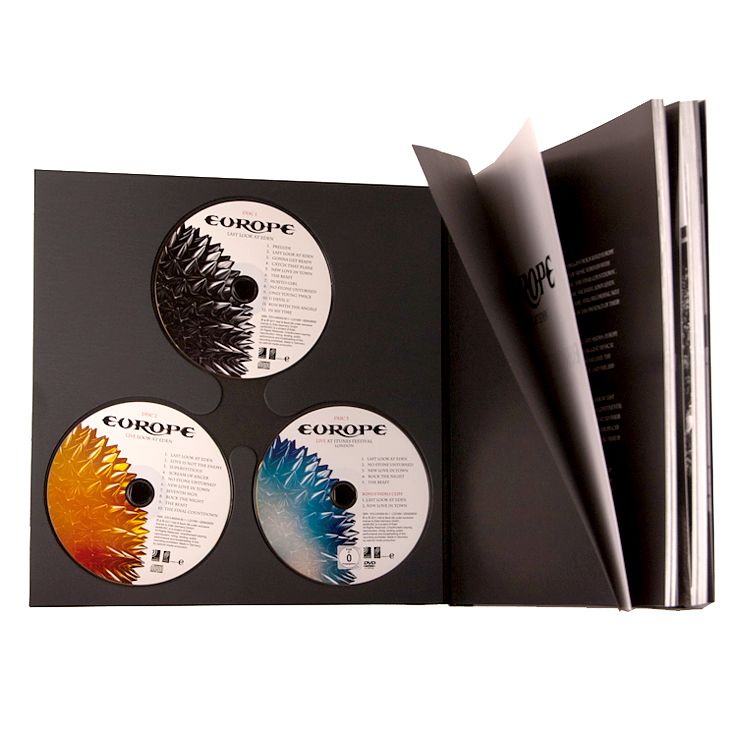 DIsc 1 – Last Look at Eden (CD)
Prelude / Last Look at Eden
Gonna Get Ready
Catch That Plane
New Love in Town
The Beast
Mojito Girl
No Stone Unturned
Only Young Twice
U Devil U
Run With the Angels
In My Time

Disc. 2 – Live CD
Last Look at Eden (live in Warsaw, Poland)
Love Is Not the Enemy (live in London, UK)
Superstitious (live in London, UK)
Scream of Anger (live in Knebworth, UK)
No Stone Unturned (live in Knebworth, UK)
New Love in Town (live in London, UK)
Seventh Sign (live in Stockholm, Sweden)
Rock the Night (live in Knebworth, UK)
The Beast (live in Knebworth, UK)
The Final Countdown (live in Knebworth, UK)

Disc. 3 – Live DVD
Last Look at Eden
No Stone Unturned
New Love in Town
Rock the Night
The Beast
Last Look at Eden (official video clip)
New Love in Town (official video clip)