WALK THE EARTH – Released October 20, 2017 by Hell & Back Recordings / Silver Lining Music – Produced by Dave Cobb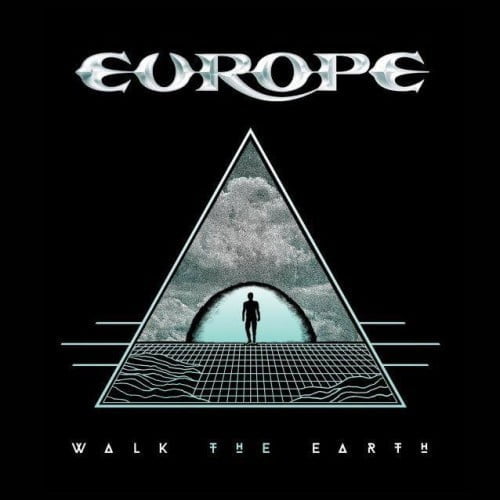 TRACKS:
01. WALK THE EARTH (Tempest, Cobb, Michaeli, Raitiere)
02. THE SIEGE (Tempest, Cobb, Michaeli, Difford, Levén)
03. KINGDOM UNITED (Tempest, Cobb, Difford, Hewerdine)
04. PICTURES (Tempest, Cobb, Raitiere)
05. ELECTION DAY (Tempest, Cobb, Michaeli, Difford, Lamprell)
06. WOLVES (Tempest, Cobb, Norum)
07. GTO (Tempest, Cobb, Norum)
08. HAZE (Tempest, Cobb, Norum, Fucci)
09. WHENEVER YOU'RE READY (Tempest, Cobb, Raitiere)
10. TURN TO DUST (Tempest, Michaeli, Raitiere)
Joey Tempest – lead vocals, acoustic & rhythm guitar, keyboards
John Norum – lead & rhythm guitars, backing vocals
John Leven – bass, backing vocals
Mic Michaeli – keyboards, piano, backing vocals, rhythm guitar
Ian Haugland – drums, percussion, backing vocals
PRESS RELEASE
We are VERY pleased to announce the release of our new studio album "Walk the Earth" on the 20th October 2017 via our own Hell & Back label through Silver Lining Music.
The album cover features original artwork by famed Los Angeles artist Mike Sportes of Filth Mart.
Joey: "We were in the studio a few days into recording and Dave (Cobb, Producer) comes in wearing this very cool T-Shirt with one of Mike's designs on it. Immediately we knew we had to check Mike's other work and have him come up with an exclusive design for us based on the vibe of the album. We are very proud to have his amazing artwork as the Walk The Earth album cover!"
The album was recorded at famed Abbey Road Studios in London with Grammy-winning producer Dave Cobb (Rival Sons, Shooter Jennings, Jason Isbell, Chris Stapleton) who as most of you know, also produced "War of King".
We are back on the road in the UK with Deep Purple later this year and this will, of course, be the first time you will hear tracks from "Walk The Earth" live. European Tour Dates for November and December to be announced imminently together with more posts with information and cool insights leading up the album's release. // Europe
Shot taken in the Lake District U.K. by famed photographer Brian Cannon who did, amongst other things, the iconic Oasis album covers. We had a great time working with Brian and hope you like the results!
"WALK THE EARTH" official music video
By: Hell & Back Recordings – Director: Patric Ullaeus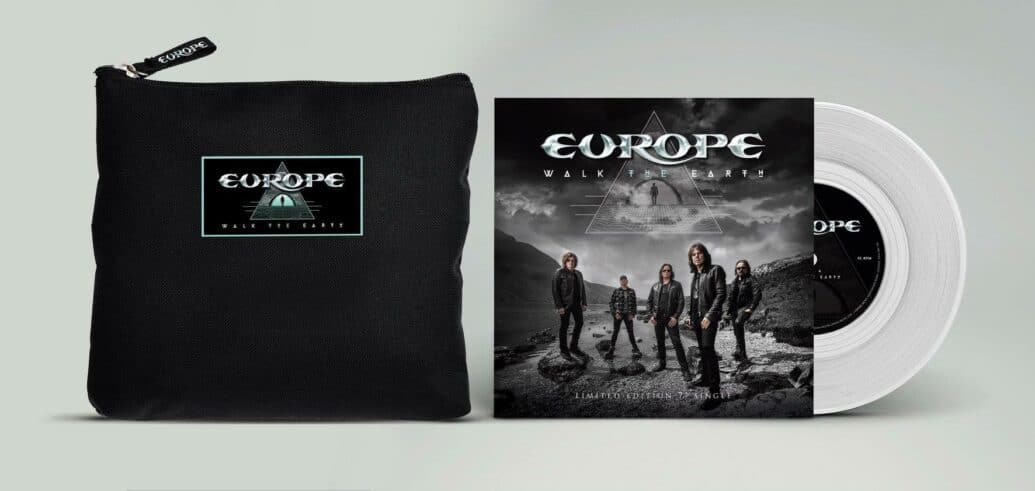 RECORD STORE DAY 2019 with Europe's COLOUR 7″ VINYL LIMITED EDITION!
We are pleased to announce we will celebrate #RSD on April 13th, 2019 by releasing a limited edition 7" of (A) "Walk the Earth" and (AA) "Turn to Dust (Single Edit)".
This rare double "A" side will be pressed on transparent vinyl with a special collectible Europe zip pouch, available exclusively in this unique Record Store Day only release.
"THE SIEGE" official music video
"TURN TO DUST" official animated music video
A Coolhead and Bait Studio Production
Concept by: Europe and Craig Hooper
Produced and Directed by: Craig Hooper
Produced by: Pete Rogers, Helen Pooler and Collin Games
Illustration by: Matt Rooke Motion Designers: Francesca Fornoni, Phil Highfield and Zach F. Evans
Creative Director for Bait Studio: Paul Nicholas
Executive Producers: Europe