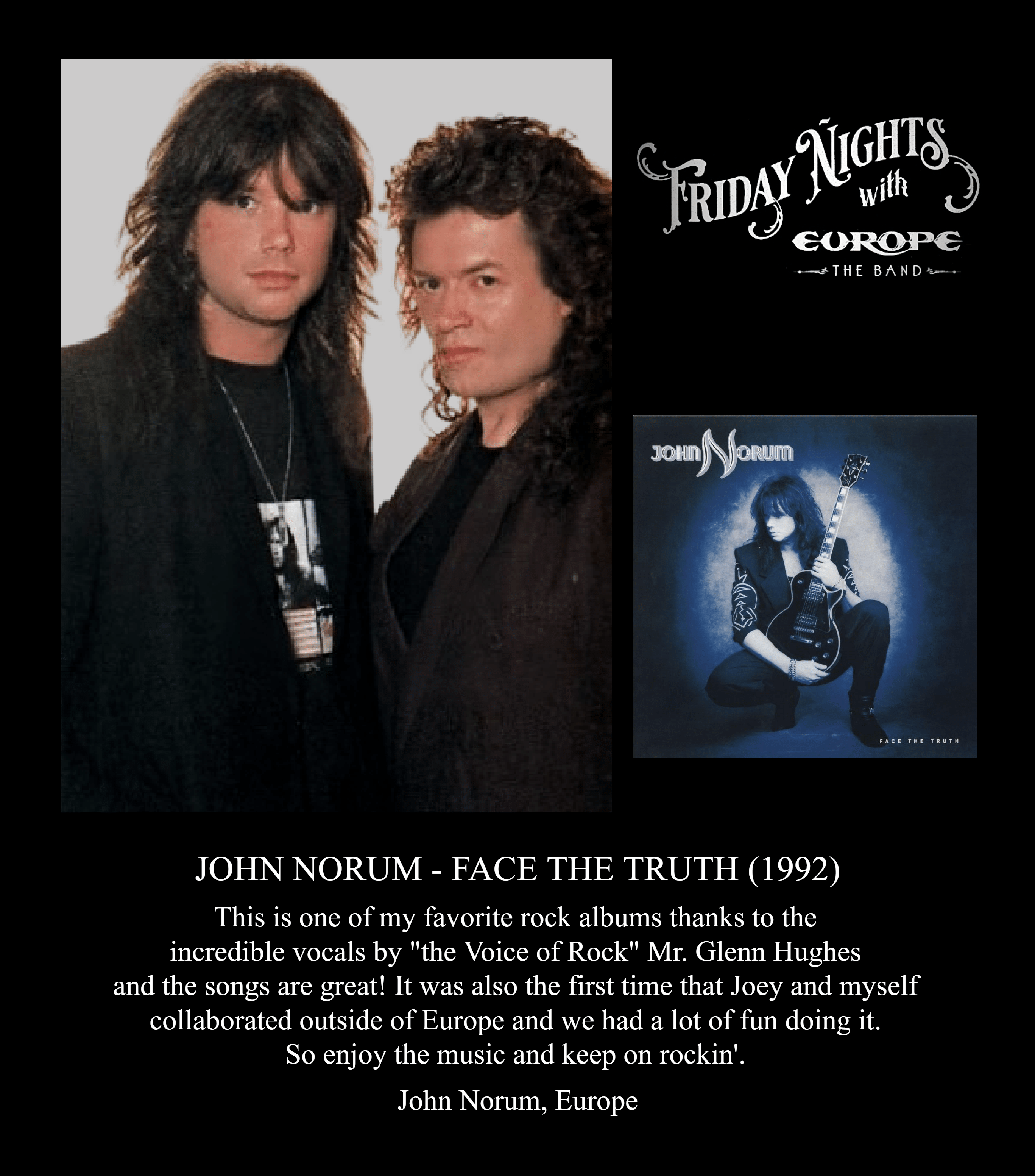 May 21, 2021
This is one of my favorite rock albums thanks to the incredible vocals by "the Voice of Rock" Mr. Glenn Hughes and the songs are great! 
It was also the first time that Joey and myself collaborated outside of Europe and we had a lot of fun doing it. 
So enjoy the music and keep on rockin'.
/John 🎸
Friends, it's Friday again so that means it's answer time to Wednesday's "Favorite Album" clue. Some great guesses came in but the correct answer from John Norum is…
JOHN NORUM – "FACE THE TRUTH"!
There are no rules when we do these Favorite Albums segments so as John's 1992 solo album is SO GOOD, no problem with it being one of his favorite records!
"The truth is out there" is the X-Files slogan, so hence John's clever clue photo.
John's track choices are below so check them out!
May 19, 2021
Friends, for this week's "Friday Nights with Europe the band – Favorite Albums" John Norum is back with a good one!
Here is the clue… We'll be back Friday at 7 PM GMT and 8 PM CEST with the correct answer! See you all then, // Europe