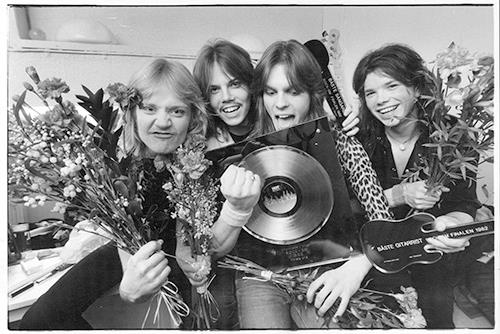 In 1981 John was 17 years old when the Product Manager of CBS Thomas Erdtman decided to organize the greatest rock competition ever held in Sweden, a national Contest for emergent Rock bands, the Rock-SM, as the one organized in Norway by Arnt Pedersen. To do this, he left CBS it and he founded Hot Records as a base for the rock Contest.
He found many sponsors and the cooperation of the famous newspaper Aftonbladet which was a great recall for every emerging band.
Aftonbladet published the rule at the beginning of 1982: every band who intended to take part in it would have had to send a tape cassette with two original tracks. The response was great: 4000 bands answered. Among these, there was also FORCE.
They recorded five songs: "The King Will Return", "Paradize Bay", "Seven Doors Hotel", "Children Of This Time" and "Rock On".
FORCE were selected for the second phase of the contest. They worked hard for the competition and changed the name into EUROPE.
EUROPE reached the finals that were held on December 13th, 1982, National Swedish holiday, at the Grona Lund, in Stockholm.
EUROPE won everything! Not only the Contest but the two major prizes to Joey Tempest as best lead singer and to John Norum as best guitarist.
The final prize was to record an album for Hot Records.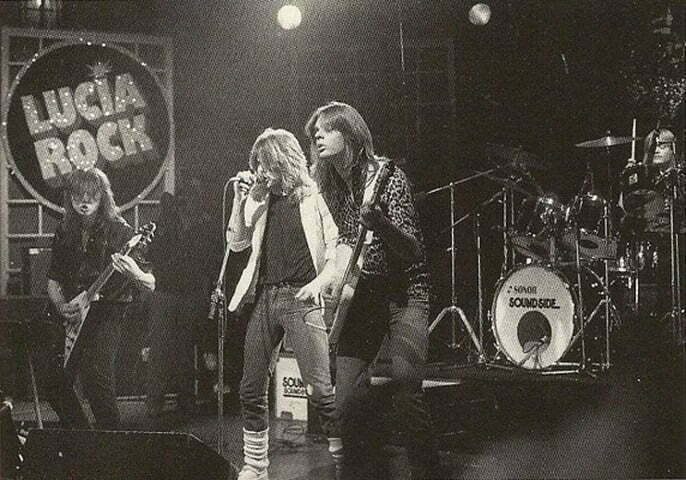 VIDEOS taken at the ROCK-SM
EUROPE playing "IN THE FUTURE TO COME"
EUROPE playing "THE KING WILL RETURN"