All from John Norum's camp. Recent news and past news just a click away!

BREAKING NEWS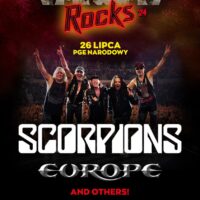 New EUROPE Time Capsule dates for 2024 added in Taiwan, Spain, Belgium, Poland! Check it out!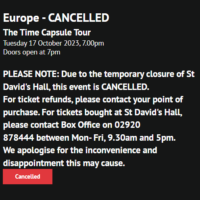 We are extremely frustrated and saddened to have to announce the 𝐜𝐚𝐧𝐜𝐞𝐥𝐥𝐚𝐭𝐢𝐨𝐧 𝐨𝐟 𝐭𝐡𝐞 Europe 𝐬𝐡𝐨𝐰 𝐨𝐧 𝐎𝐜𝐭𝐨𝐛𝐞𝐫 𝟏𝟕, 𝟐𝟎𝟐𝟑 𝐚𝐭 𝐂𝐚𝐫𝐝𝐢𝐟𝐟 𝐒𝐭. 𝐃𝐚𝐯𝐢𝐝'𝐬 𝐇𝐚𝐥𝐥.
Europe's latest single 𝐇𝐎𝐋𝐃 𝐘𝐎𝐔𝐑 𝐇𝐄𝐀𝐃 𝐔𝐏 is 𝐨𝐮𝐭 𝐍𝐎𝐖! Check all about it here!
AWARDS & PRIZES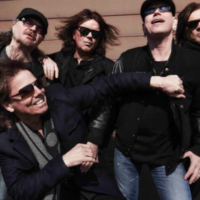 Unbelievable! One Billion Views! Thanks so much to everyone out there who has enjoyed "The Final Countdown" song and video! (…)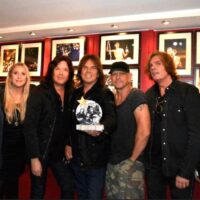 August 31, 2018 Upplands Väsby just gave us a special award for being good ambassadors for our home town. We are very honored. THANK YOU. / Europe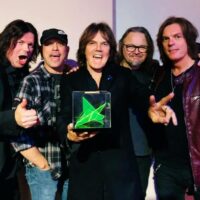 May 3, 2018 EUROPE inducted into the SWEDISH MUSIC HALL OF FAME